The touching images were released by Demi Moore, the actor's ex-wife.
It's already known that Demi gets along perfectly with Bruce Willis' current wife. That's why they want to make the most of their time with him, and they saw each other before Christmas to get into the holiday mood early.
With Christmas tree and family dinners, Demi Moore said on her social media account, "We are family. Already getting into the holiday spirit."
Demi Moore is very close to her ex-husband and his wife. We see them all side by side as Bruce Willis holds Demi's puppy, a toy dog with a personality.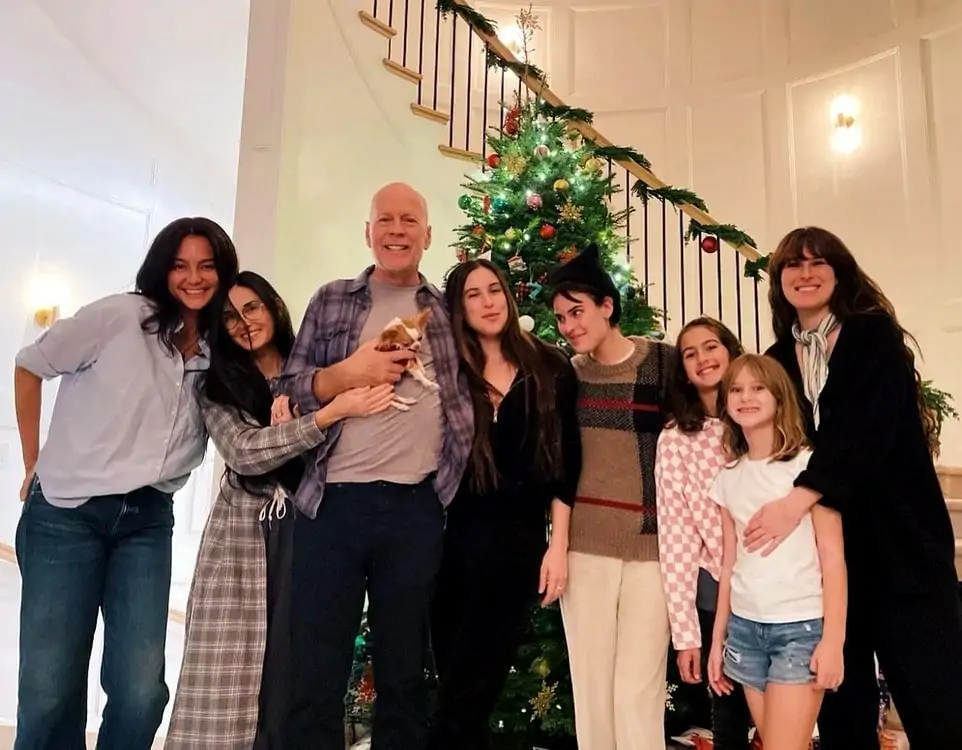 The pictures were much appreciated by fans, who wished the great actor good health. Sadly, Bruce Willis is in increasingly poor health.
Close friends and family told the international press that the disease has progressed quite a lot and his health problems are getting worse. The family is very worried and is hoping the holidays will bring a miracle for the actor.
Bruce Willis' health is deteriorating rapidly
"Bruce can't say much and doesn't seem to understand much of what others are saying. His illness, which affects his ability to express himself and move, has progressed. He seems to be moving further and further away from them and it's breaking their hearts," people close to him told the international press.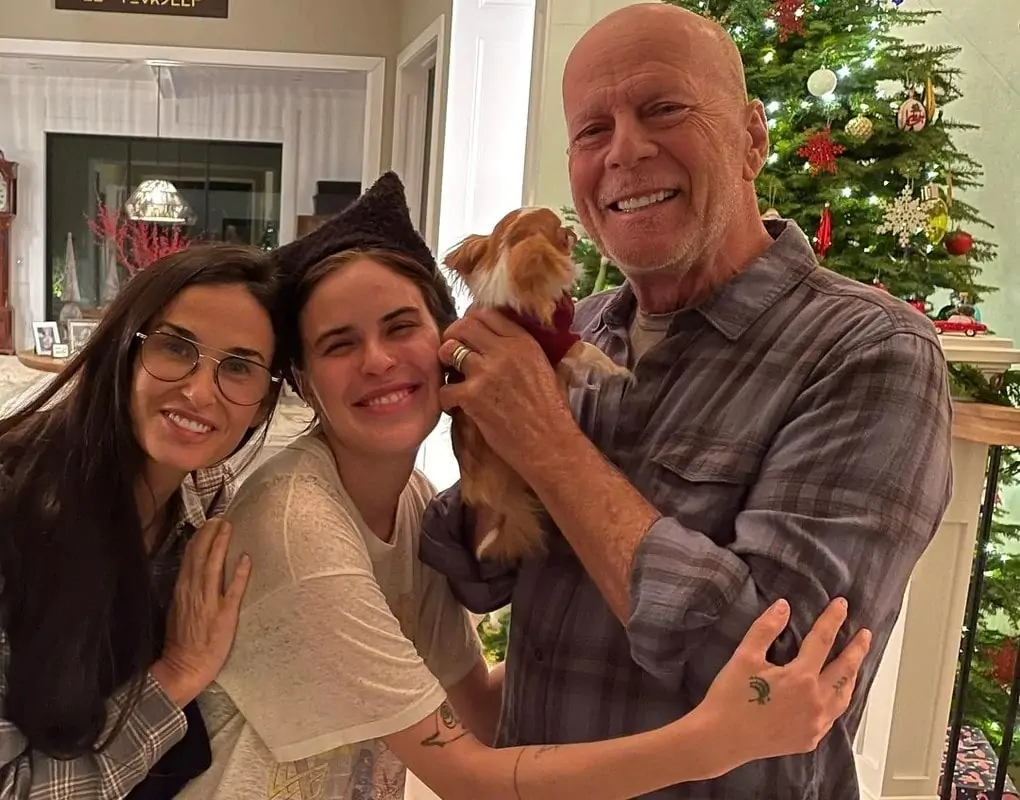 Demi Moore, Emma Heming and the actor's daughters love him unconditionally and are praying for a Christmas miracle.
A few days ago, Sylvester Stallone told his fans that it is very hard for him to watch Bruce Willis suffer and he can't believe his condition is unstable and getting worse. Illness took him out of the "movie fortress" this year, but his work will live on forever.
Aphasia, Bruce Willis's disease, most often follows a stroke, brain tumor, or neurological disease such as Alzheimer's. Although in many cases aphasia is treatable, the recovery process itself is arduous, requiring patience and perseverance.
In the end, it's a good thing Bruce has such a big, close-knit family to help him through this ordeal.